Modular Charging Platform with A
Single Point Connection
We produce an EV Charging solution that reduces the installation cost by half, is completely customizable, future proofed and can be installed in days not weeks.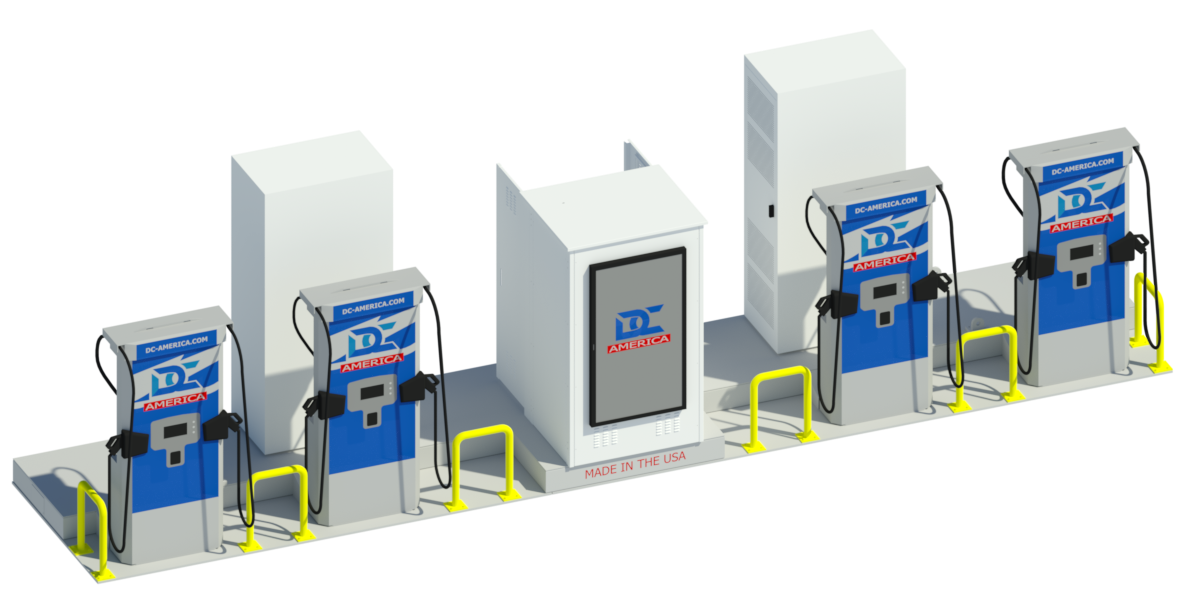 Our charging platforms are delivered to your site pre-assembled, pre-commissioned and pre-wired. DC America charging platforms reduce digging, conduit installation, and site disruption. Our solutions can even be easily redployed should site location requirements change.
We reduce the infrastructure preparation, engineering and design costs associated with an EV Charging project. Don't get discouraged by the logistical complexities of EV Charging let DC America show you how to reduce these barriers of entry.
Our platform is equiped an expansion coupling that allows additional platforms to be added without additional digging. We also decrease the overall lifecycle cost by engineering upgradeable gear.
DC America is a leading EV Charger Platform Manufacturer. All the charging station welding, assembly, and commissioning occurs at our Milton, West Virginia facility.
DC America designs, manufacturers and installs turn-key single point connection charging stations. Through our internal EVITP trained technicians and team of partners we build our solutions that will fuel the deployment of American EV infrastructure.